Adding Notes | Updating Notes
---
Adding Notes
The notes area can be used to record important information that doesn't fit into any of the other areas of the project or activity record.
Notes can be added to the project table via Actions > Add.

Notes can be entered using the simple form containing text fields.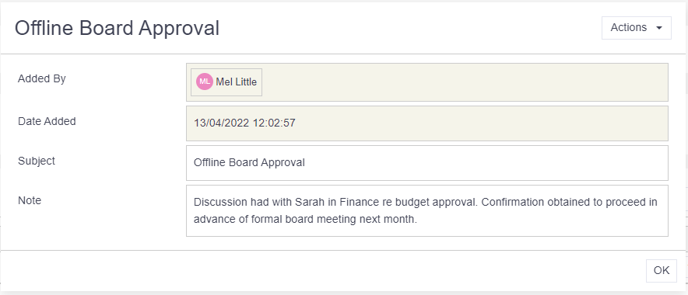 ---
Updating Notes
Click on Edit against the individual note to amend the information in the form.
---
Remember
The layout of the project table can be changed to view the data in the Edit All view using Actions > Layout.
Click on the highlighted link to take a look at our Features section in the Knowledge Hub for more information on changing the project table layout and the other options visible in the menu.